While writing content it is important that you try to increase user engagement and decrease bounce rate. Try to have the readers for as long on your site as possible, unless of course you want them to click your money making links and buy the products or services you are promoting.
If your page has a higher bounce rate, this can reduce the revenue potential of your website and also become a major factor for a drop in rankings.
So how can you increase engagement on your page? The following tips should help you.
1.Target the right audience – This is the first step in content creation and the key to having an engaged reader base. You should always begin with a particular audience in mind. While selecting the audience it is important to list and choose those people who are likely to read your content, find it interesting and useful and whom you think you can help out. By targeting  the right audience you can attract highly targeted traffic that would be interested in what you are offering. You can dramatically increase your conversion rates and profitability.
Suppose you are writing an article about how to get more traffic to your blog, and you have an experience of 3-5 years in blogging and your blog receives around 1000 to 2000 visitors per day. In such a scenario your ideal target audience could be those bloggers who are at the beginner level and who have just started their blogs and are not getting enough traffic. You can help out this section of the crowd by sharing your valuable experience and the lessons you learned in your 5 year journey.
Your perfect audience will not be those bloggers who have 10 or more years experience and whose blogs are already getting 5-10k visitors per day. They are already more knowledgeable and experienced than you, so you will not be able to help them out as much as you can help the beginners. Sure you may be able to teach them a thing or two which they didn't know before but you are not likely to be of much help to them.
So your ideal audience should be those whom you can feel confident helping out based on your current level of experience, knowledge and skills. Later on as your knowledge increases you can target more advanced readers.
List down your ideal audience. You can list down multiple groups of people if you feel confident that your content can be very helpful to all of them. Try to be as specific as possible and list down as many details and characteristics about each audience group as you possibly can think of from the top of your head.
Let me illustrate with a live example. Before writing this blog post I listed the following audience whom it was directed to:
bloggers who are not experts and are looking for tips to grow their readers
bloggers and website owners who are currently struggling to keep their readers engaged and on the site for long durations
bloggers who are eager to learn and improve themselves
bloggers or content marketers who have some knowledge but are still lacking in many areas
writers who want to write better blog posts and get more traffic, and appreciate good, useful information and helpful content
content marketers who are willing to invest time and money and have sufficient money to invest in tools that may be needed
My blog post is directed at people who fit into any one of the above criteria. Usually people define a target audience once for their whole website. Each post and page on the site is directed towards that audience. I tend to go a little flexible in this regard and though I have an audience in my mind for this whole site, I sometimes publish stuff that is directed towards other audience as well.
Hubspot has 3 customer personas towards which all their thousands of articles are directed. They are not doing badly, isn't it? It is better to strictly tick to a narrowly and well defined audience. Read this Neil Patel article teaching you how to find your target audience and build a strong user persona
2. Divide your content into sections – Each section should have subheadings and should be clearly differentiable from the section above or beneath it. By dividing content into sections it will be easier to write lengthier content without it feeling like a huge burden. It will also be easy upon your readers' eyes. The content will be better organized and more easily digestible.
3. Add visual appeal – Include some visually appealing or interactive stuff in between the content. It will keep the readers engaged. The visual or interactive content should be relevant to the post and also eye-catching.
Posts with visuals receive 94% more engagement than those without. – Business2Community.com
You can add the following in between the sections and paragraphs:
relevant images,
GIFs,
infographics,
memes,
video embeds,
flowcharts,
mindmaps,
web stories,
powerpoint presentations,
posters or printables,
quizzes or surveys,
calls to action,
comparison charts, graphs
quotes,
QR codes, etc
Here is an article which gives you more ideas on the types of engaging things you can add on the webpage

4. Repeat important things – Some of the important points can be repeated twice or even thrice. This will help in emphasizing that point so that it gets firmly rooted into the reader's mind. The aim should not be increase word count through repetition of passages, rather the aim should be to stress the importance of certain points.
While repeating things, make sure to only repeat small passages of text, like a couple of sentences at the most, like quotes or important statistics, etc. Make that repeated text stand out from the rest. You can turn that passage into an image or a GIF and place it between the text. A live example of this can be seen below:
The below GIF repeats what I wrote above. Because it is an important point, I have repeated it in the form of a GIF. These GIF images have an animation effect and can make your page look lively rather than static and dull. The GIFs can be SEO optimized by using alt meta tags.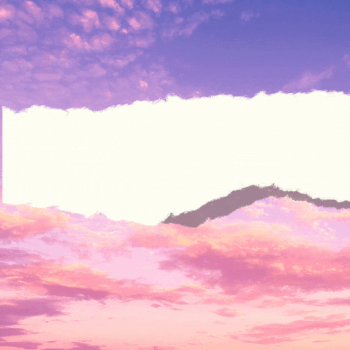 You can create them easily using tools like Canva, Visme or Bloggif. Or else you can order our GIF packs service and get GIFS created on the topics of your choice to be put on your webpages to increase the content engagement.
Some Food for Thought Before Your Leave:
The trends are clear: If you want your business to stand out you should make visual content marketing a priority. – CloudApp.com

People are more likely to share images they've never seen.
– Kristi Hines